Environmental Education Resources
Introduction to Marine Environmental Education Workshop
By incorporating environmental issues into the workshop, we aim to deepen young people's understanding of the current environmental problems we face. Through team collaboration, hands-on activities, and profound critical thinking, participants will ultimately create creative mini marine debris collectors.
What are microplastics?
During the workshop, we will engage students in designing thinking around marine debris issues, helping them understand what microplastics are, where they come from, and how we can creatively reduce plastic usage in our daily lives!
Collecting Marine Waste and Microplastics
Marine waste and microplastics can be found in various parts of the ocean. Through introducing different marine technology devices from around the world and guiding students to create collection devices using waste materials, we aim to foster a better understanding of how the concept of circularity can help address the environmental issues associated with excessive microplastics and marine waste.
Workshop Process
Target audience: School teachers/educators/NGOs/parents interested in education Time: Weekdays and weekends, except Mondays, Fridays, and school holidays Duration: 4 hours or 6 hours Number of participants: Minimum 10 people, maximum 40 people Email: micropctaiwan@gmail.com Contact number: 02-26011835 Feel free to contact us for inquiries.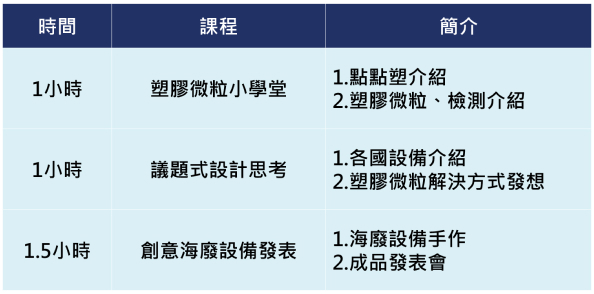 Swimming
Ocean Environment Teaching Materials
We provide ocean environment teaching materials from various publishers to incorporate environmental issues into students' curriculum.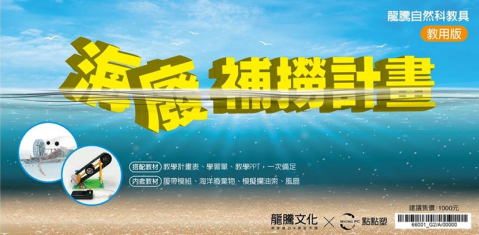 Marine Waste Collection Program Teaching Program
In collaboration with publishers, we have incorporated the concept of marine waste into various natural science subjects such as physics, chemistry, biology, and earth science. Through the design of teaching materials, we enable teachers and students to understand what microplastics are, where they come from, and how we can creatively reduce plastic usage in our daily lives.
Swimming
Exhibition on Marine Waste Issues
Micro-PC welcomes invitations for participation in exhibitions.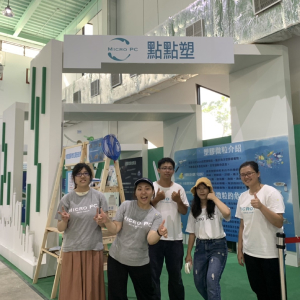 Participation in the 2020 Taoyuan World Ocean Day Exhibition
The United Nations designated June 8th as World Ocean Day to raise awareness of the importance of marine ecological conservation. As Taiwan is surrounded by the sea and heavily relies on it, it is crucial for us to be familiar with marine ecology and resources. Micro-PC participated in the Fishermen's Island World Ocean Day event, organizing activities such as expert lectures, static exhibitions, parent-child activities, interactive games, and theatrical performances. These activities aim to lead children and adults alike to appreciate, explore, and ultimately love the ocean.
Learn more →